Bollywood Celebrities and their business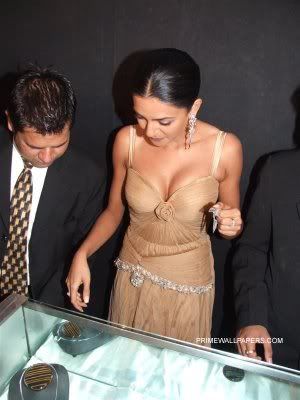 Arpana: If the men are doing it so are the women. From opening restaurants to starting hotels, actresses are also blurring the lines between the worlds of Bollywood and business.
While actors like Mithun Chakraborty, Shah Rukh Khan and Suniel Shetty are thriving in the business world, their counterparts Sushmita Sen, Aishwarya Rai and Preity Zinta are also giving them tough competition.
Sushmita was probably the first to turn entrepreneur when she set up her company Sensazione in 2006. Through her company, she plans to open a chain of hotels, lounges and spas. Besides, she has acquired 12,000 sq ft of space in Kolkata for a 'lifestyle zone', which apart from a huge open space will house a nightclub, a restaurant and a cigar lounge.
She says frankly that she was tired of being an actor and business had always been a second career option.
"Had I not been an actor, I would have been an entrepreneur. The lounge bar in Kolkata and my dream project, the spa, are all part of my effort to touch people's lives," the actress has been quoted as saying. Sushmita has other plans too.
Under the banner of her production house Tantra Entertainment Pvt. Ltd, the ex-Miss Universe also wants to make meaningful films. Her first venture is "Rani Lakshmi Bai - The Warrior Queen". The actress, who is directing as well as acting in the film, is currently busy with the pre-production work of the historical epic.
Her colleague Preity Zinta has become co-owner of the Mohali cricket team of the Indian Premier League (IPL) with partner Ness Wadia and two others. She is determined to make a go of it and says: "When I do anything in life for the first time, I want to succeed."
"It's 2008! Women should get more active in business. It's very different from working on a film where you're on your own when 'action' is called on camera. In a boardroom, there's constant conference and multi-tasking. The creative process is different in both the spheres."
And Aishwarya Rai, according to reports, has stepped in to resurrect father-in-law Amitabh Bachchan's company AB Corp and is negotiating with filmmakers to restart production work.
Then there is Ayesha Takia who with restaurateur boyfriend Farhan Azmi is set to launch their first boutique hotel in Goa.
"It's a dream come true for Farhan and I. We have been planning to do something together for the past year," Ayesha said in a press announcement.
The couple has acquired a 200-year-old Portuguese bungalow in Candolim, which is just 10 minutes away from the beach. They plan to build a luxurious swimming pool, a lounge area and are working out details on how to entertain guests with good music and superb cuisine.
"Each of our boutique hotels will have 20 rooms," Ayesha has said.
Her appreciative boyfriend adds: "Ayesha is interested in doing other things rather than just acting which is so great."
There are others too - for instance, Raveena Tandon is contributing significantly to the running of her husband Anil Thadani's film distribution business.
Former actress Twinkle Khanna is a successful interior designer and won the Elle Décor International Design Award. She floated a company called Mock-Ups that specialises in interior decoration, designing and executing spaces. Besides designing homes and offices, she also owns an interior designing store - the White Window - in Mumbai.
In 1940, legendary actress Devika Rani tried her hand at business by taking the charge of Bombay Talkies after her husband's death, but she had to face failure.